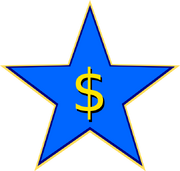 The Capitalism Party of Noel is a focal party in Noel with one issue: making Noel a total private country. The party was founed in 1987 by buessnissman Almash Zimmerman a Slovak-Noelian. He was made with the independence and "socalist" standpoint of the country. The party is considered minor since they've only every held one seat at the most in the Noel Parliament, but are still around today. The party logo was a response to the Communist Alliance of Noel's party logo.
Ad blocker interference detected!
Wikia is a free-to-use site that makes money from advertising. We have a modified experience for viewers using ad blockers

Wikia is not accessible if you've made further modifications. Remove the custom ad blocker rule(s) and the page will load as expected.