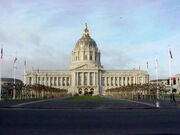 The
City Council of Polis
is the ruling body for the city state which wirtes and passes laws and budgets. The city council also deals in whatever minimal forgin affaris go on. The City council is comprised of 19 members, one from each city council distrcit. Other than that the Council doesn't do any other things. The council uses first pass the post which mean no run off elections happen. 11 votes are needed for a non ecnomic bill, 12 for an economic bill.
Elections
Edit
Ad blocker interference detected!
Wikia is a free-to-use site that makes money from advertising. We have a modified experience for viewers using ad blockers

Wikia is not accessible if you've made further modifications. Remove the custom ad blocker rule(s) and the page will load as expected.