The Corona is the national currency of Viola. It is also being adopted by Noel. The Corona is the oldest Rodenian currency, and the oldest one still in use.
Upon Viola's independence in 1604, its leaders were in favor of having a unique national currency. In the colonial era, Italian Ducats were used, but they decided to name Viola's currency the Corona. Coins were first issued by the government in 1605. In the 1690's, the Bank of Viola issued the first banknotes and promissory notes in Rodenia.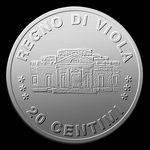 Viola first issued its coins in late 1605. Originally silver, it added gold coins in 1644. During the 1950's, the silvercoins were replaced with copper-nickel coins.
Banknotes
Edit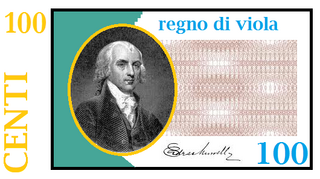 Viola's first banknotes were issued in the 1690s by the
Bank of Viola
. The overprinting of these notes, as well as public disconfidence in them forced the government to stop printing them. It would inly be until 1864 that banknotes would be issued again.
Ad blocker interference detected!
Wikia is a free-to-use site that makes money from advertising. We have a modified experience for viewers using ad blockers

Wikia is not accessible if you've made further modifications. Remove the custom ad blocker rule(s) and the page will load as expected.