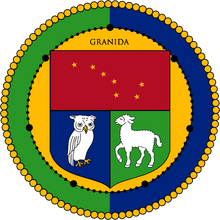 The Granida Census is the decennial census mandated by the laws of Granida, enumerating the population every 10 years. The results are for example used to allocate Granida election districts. The census was first organized in 1899, which resulted in the 1900 Granida Census, counting nearly 8 million inhabitants. The most recent edition enumerated over 22 million inhabitants and recorded a 5.19% growth rate between 2000 and 2010.
List of census editions
Edit
Ad blocker interference detected!
Wikia is a free-to-use site that makes money from advertising. We have a modified experience for viewers using ad blockers

Wikia is not accessible if you've made further modifications. Remove the custom ad blocker rule(s) and the page will load as expected.