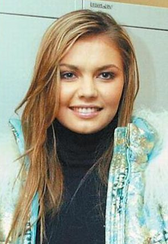 Isabella Torretini
(1983) is the Governor of
Santa Maria Commune
. She is the youngest governor in
Violan
history.
Isabella was born in the village of Parmigiano. Her family moved to Santa Maria della Vittoria in 1988 in order for her to have a better opportunity. She became interested in politics and joined the Liberal Christian Party in 2003.
Ad blocker interference detected!
Wikia is a free-to-use site that makes money from advertising. We have a modified experience for viewers using ad blockers

Wikia is not accessible if you've made further modifications. Remove the custom ad blocker rule(s) and the page will load as expected.