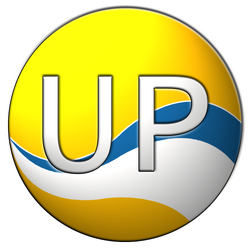 Elections in the Republic of Navonia are organized every five years by the thirty-six election districts which coincide with the Navonian provinces. Through these elections a national parliament is chosen directly by the people. The first election was in 1921 and since then seventeen times national elections have been held. Elections have been suspended once in 1941 due to the unrest on the international scene. The next elections are scheduled for February 13, 2011. According to the Navonian law, only recognized political parties may participate. Political parties which are currently recognized are PULP, Democratic Union, Reform and Liberty Party, Conservative Party and New Greens.
The total amount of seats in parliament is 120, which means that a normal majority requires at least 61 representatives in favor. For a constitutional amendment, 90 positive votes is the minimum.
List of elections
Edit
Elections of 1921
Edit
Elections of 1926
Edit
Elections of 1931
Edit
Election results of 1931
Party
Size
Percentage
Seats
Change
Unity Party

████████████████████

68%
81

-2

Conservatives

████████████████████

22%
27

+1

Reform Party

████████████████████

10%
12

+1
Elections of 1936
Edit
Elections of 1941
Edit
Because the Second World War had broken out, the 1941 elections were cancelled. To 'maintain the necessary stability' the Conservative Party was forced to enter a government of national unity. Additionally, the Union of the Right got banned.
Elections of 1946
Edit
Elections of 1951
Edit
Elections of 1956
Edit
Elections of 1961
Edit
Elections of 1966
Edit
Elections of 1971
Edit
Elections of 1976
Edit
Elections of 1981
Edit
Elections of 1986
Edit
Elections of 1991
Edit
Elections of 1996
Edit
Elections of 2001
Edit
Elections of 2006
Edit
Elections of 2011
Edit
The elections of 2011 are the latest elections, held in February 2011. Parties that participated are: PULP, Democratic Union, the Conservative Party and the Reform & Liberty Party. As was predicted by the media and political observers the former coalition between PULP and DU remained in power. One liberal minister was however taken up in the government, to satisfy the hopes on a policy supported by a broader base than was previously the case. Also, during the elections there was pressure to allow the Integrationist League and the Selessian Front to participate This proposal was nonetheless blocked by PULP which heavily opposes more plurality.
References
Edit
See also
Edit
Ad blocker interference detected!
Wikia is a free-to-use site that makes money from advertising. We have a modified experience for viewers using ad blockers

Wikia is not accessible if you've made further modifications. Remove the custom ad blocker rule(s) and the page will load as expected.