The City of New Albany is the largest city in the Commonwealth of
Indiana
, it also home to the Indiana Hoosiers,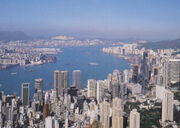 one of the nations city teams. The city has also been noted for it being one of the top ports between the Americans and Rhoniea.
The city was founded after five years after the landing at Garyston, the city was formed by Hoosiers from New Albany, Indiana in the United States. New Albany was able to grow with its great port location, allowing close connection with at the time great economy of the United States.
Ad blocker interference detected!
Wikia is a free-to-use site that makes money from advertising. We have a modified experience for viewers using ad blockers

Wikia is not accessible if you've made further modifications. Remove the custom ad blocker rule(s) and the page will load as expected.